Irene Fafaliou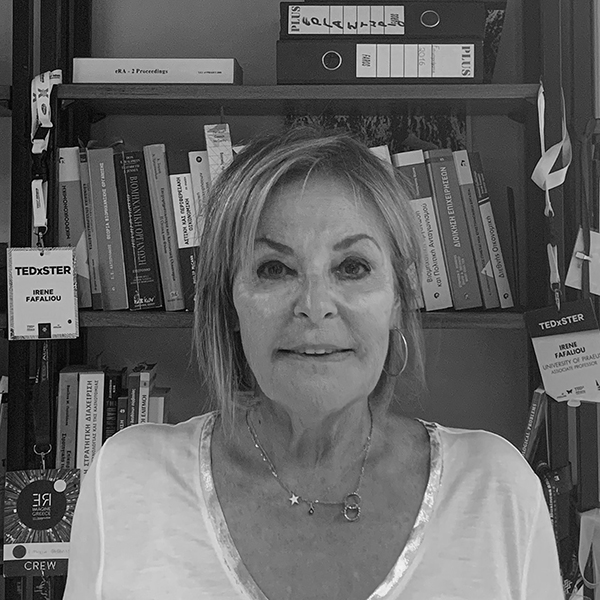 Dr. Irene Fafaliou is Professor in Enterprises and Small & Medium Business Support Policies at the Economics Department of the University of Piraeus. She has extensive teaching experience at universities in Greece and abroad.
Much of her research is focused on the links between firms and markets, the competitiveness of the Small and Medium-Sized Enterprises, on Social & Innovative Entrepreneurship, and on Strategic Innovation Management and Technology Transfer. She has worked in a large number of European and international projects.
Her work has been published in a number of leading referred journals. She is the author and editor of a number of books related to Industrial Organization and Entrepreneurship (Innovative and Social).
 She has served as a member of various NGOs and initiatives, such as 'Future Leaders'. She is a founding member of the Innovation and Entrepreneurship Unit of the University of Piraeus. For the last few years, she voluntarily acts as a mentor for startups in organisations such as the Ekinisi Lab of the Hellenic Federation of Enterprises and Industries (SEV) and the Blue Growth Piraeus Initiative.