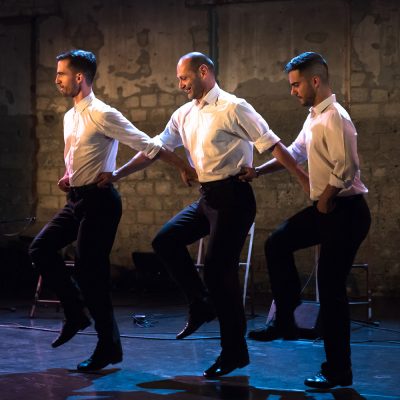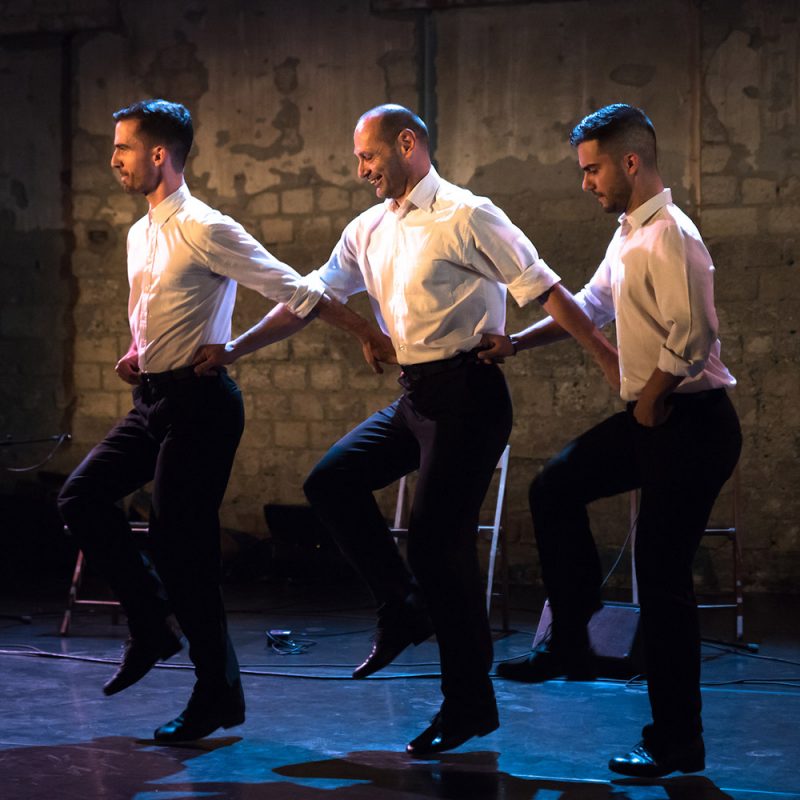 Danging group
The group consists of three friends, Vaggelis, Giorgos and Alexis, who share the same passion about traditional dance.
Having followed different paths through the life of music and dance, and having been involved in several artistic creations, they seek to highlight the common elements and experiences that the art of dance and music can bring them and disseminate it to their audience. The group came together in order to share their knowledge and develop their ideas for stage presentation and dance education. Their love for traditional dance led them to learn more about traditional dances from the Balkan region and add them to their repertoire by making the group unique in their field.
They have taken part in many shows in Greece and in cities all over the world. In 2019 they spent 4 months touring France presenting their dance and music show: "SUR LA ROUTE DE BALKANS – IN THE ROAD OF THE BALKANS".  The Show had 80 SOLD OUT spectacles all over France. Artisstep prepared a show incorporating 9 more dancers and 8 musicians and they performed 13 choreographies with traditional dances from 9 different Balkan countries!
You can follow them on Facebook, Instagram and YouTube, where you can discover and learn all about their work.
TOURNÉE FRANCAISE 2
From 12 OCT to 14 DEC 2019 they were touring France again presenting their dance and music spectacle: "SUR LA ROUTE DE BALKANS". After their first tour and the 30 shows they gave in East France (www.artisstep.com/tournee) they continue our successful performance for the second time in France again. This time for 50 already SOLD OUT spectacles! They have prepared a show with 12 dancers & 8 musicians, 13 new choreographies from 9 different Balkan countries!
Get updates from this and more artists
We will process the personal data you have supplied in accordance with our privacy policy.