Fivos Valachis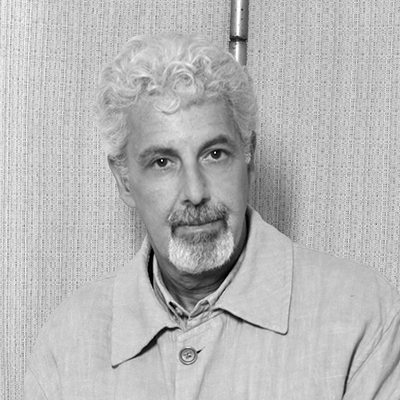 Fivos Valachis was born in 1959 in Athens. He lives in Turin. He plays piano, guitar, accordion, bouzouki, baglam and santuri. In 1977, a graduate of the Athens Conservatory of Classical Piano, he settled in Italy, where he studied computer science and received a degree in jazz technique and improvisation. In 1978, he received the second prize at the UNESCO International Music Competition for Children. He has performed concerts and piano concerts with his works in Italy, Greece, England and France.
He has collaborated with compositions and songs with the Athens Epigraphic and Monetary Museum, the University of Athens, the Michalis Kakoyiannis Foundation, the Turin Letters Club, the Manchester Conservatoire, the Ciputra Artpreneur Museum in Jakarta (Indonesia), the Italian Association of Armenians etc. He has composed music for film and documentary.
His music is widely broadcast by European classical and neoclassical radio stations. His work is released in 5 CD collections: Nocturnes Vol.1, A Day In Venice, Another Day, Color Your Life, The Triptych of Love. He is one of the most popular contemporary music composers on SoundCloud internationally.
Representative tracks of his music can be heard at the following links:
• soundcloud | my-musical-diary.